29 Aug
Deep Green Resistance fights for life and justice wherever we find they are threatened. Right now, Buddhist school Naropa University is planning to exterminate a colony.
From change.org:
Save the Naropa Prairie Dogs and Withdraw the Lethal Application Filed with the City of Boulder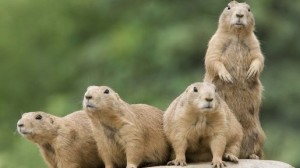 Naropa University has filed a lethal application with the City of Boulder that will allow them to exterminate families of approximately 200 prairie dogs on the Nalandia campus.
We insist that Naropa University staff explore other options and withdraw the kill permit filed with the City of Boulder. WildLands Defense is willing to work with Naropa University to secure a release site for the prairie dogs currently thriving on their campus.
We understand that Naropa has tried to find suitable land to relocate the prairie dogs for several years now. However, we will not accept that they filed for a permit to annihilate this beautiful colony. We believe that we can work in partnership with Naropa University to safely and viably relocate these prairie dogs onto Boulder County or City Open Space public land.
Please sign this petition and insist that Naropa withdraw their kill permit so these beautiful prairie dog families can play, jump yip, kiss, love, stretch and continue their amazing existence in Boulder Colorado. A Buddhist University should never contemplate the annihilation of a beautiful keystone species. We are asking Naropa University to work with prairie dog activists and find a solution other than annihilation.
Pleas sign this petition, and get involved as you can to help us save the prairie dogs, and all wildlife.