27 Jan
In yet another case of corporate interests trumping environmental concerns or the ability of local communities to live with autonomy and in concert with the landbase, it is being reported that Mora County, New Mexico's "nation's-first ban on oil and gas drilling and fracking has been overturned by a federal judge".  We in Deep Green Resistance note with sadness and little surprise that the County's attempts to maintain a healthy water supply and soil are viewed as a ploy to "deprive a corporation of their rights".
Reposted from the Albuquerque Journal, http://www.abqjournal.com/528970/news/judge-overturns-new-mexico-countys-drilling-ordinance.html
By Associated Press
UPDATED: Tuesday, January 20, 2015 at 3:10 pm
PUBLISHED: Tuesday, January 20, 2015 at 11:19 am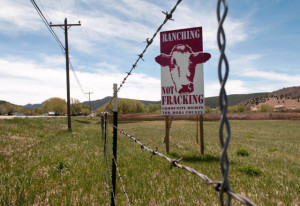 A federal judge has overturned a New Mexico county's ban on oil and natural gas drilling that was the first of its kind when it was enacted nearly two years ago.
In a sprawling, nearly 200-page decision that touched on several constitutional elements, U.S. District Judge James O. Browning ruled that the ordinance clashes with federal law.
"Historically, a county cannot enact or supersede federal law," Browning wrote. "The ordinance thus goes beyond Mora County's historical lawmaking just to deprive a corporation of their rights."
The ordinance, enacted in April 2013, cited environmental concerns and put the county's decision-making rights ahead of business interests, and federal and state permits. It was believed at the time to have been the first time a county had banned hydraulic fracturing amid debates over the practice nationwide in communities that have experienced oil and gas booms.
A Royal Dutch Shell PLC subsidiary challenged the ordinance in court, contending it effectively destroyed the value of the company's $1 million in drilling leases.
Mora County is far from the energy hotspots in southeastern and northwestern New Mexico, and there are no active oil or gas wells within the county. But county officials took the step out of fear that their scarce water supply could become further threatened by pollution from hydraulic fracturing, which extracts oil and gas from rock by injecting high-pressure mixtures of water, sand or gravel, and chemicals.
The judge said that even if oil and gas are never discovered in the county, the ordinance is still unconstitutional because the company has invested so much money in conducting tests and accumulating data. He said the leases have value regardless of what happens with drilling in the future.